NAMM 2015 Artist Performances
moForte has partnered with Wizdom Music to develop Geo Shred, a modeling based synthesizer for mobile devices that models the guitar and beyond.
moForte is proud to host guest artists Jordan Rudess, Marco Parisi and Eyal Amir/Or Lubianiker of Project RnL. There was a tremendous positive response to the artist performances. Each artist brought a unique approach to playing Geo Shred in ways that we at moForte never anticipated.
Wizdom Music and Dream Theater Keyboardist Jordan Rudess presenting Geo Shred.
The moForte team with Jordan Rudess.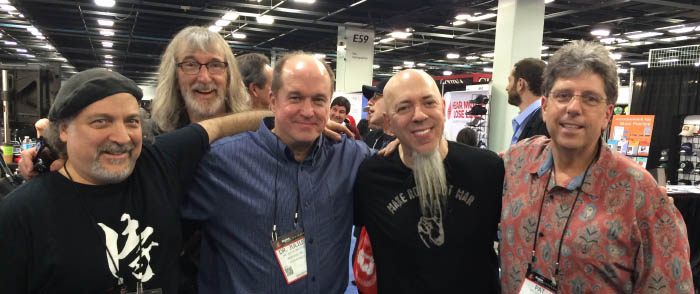 Marco Parisi at the moForte Booth,. Marco is an inspirational Geo Shred player.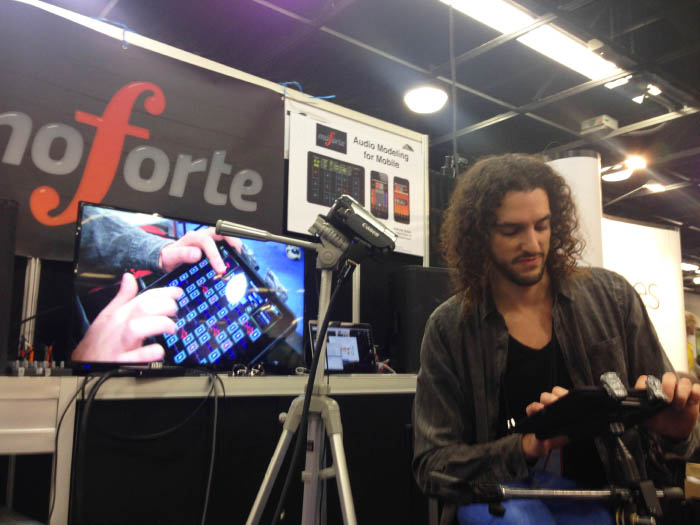 Eyal Amir (Geo Shred) and Or Lubianiker (Bass) of Project RnL. Both of these players brought tremendous energy performing with Geo Shred at the moForte booth.